Thom Yorke Is Apparently Writing Classical Music Now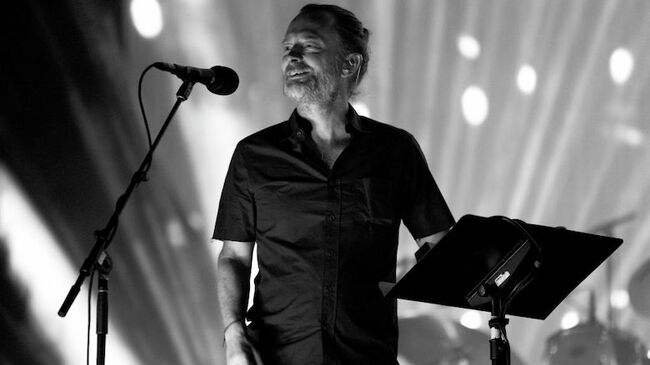 Is there anything Thom Yorke can't do?
The multi-instrumentalist has been making music for over three decades both with Radiohead and solo projects, but he's been branching out even more (which is saying a lot for him) in the last year. In 2018, he wrote his first film score for the movie Suspiria, and on Friday (January 18) announced that he had penned his first classical music composition.
The piece is called "Don't Fear the Light" and was written for Katia & Marielle Labeque, a piano duo from France, and is meant to be performed with two pianos, electronics and modular synthesizer.
Yorke will be performing the composition with the duo at a series of "Minimalist Dream House" concerts in Europe this April. He is also slated to "perform a new song with the pianists to close" every night, according to a statement. Perhaps they'll be selections off his upcoming solo album?
"i'll be there pretending i can read the music on the paper. which i can't," Yorke quipped on Twitter when he made the concert announcement this morning.
The Suspiria soundtrack single "Suspirium" was recently short-listed for the Academy Awards' "Best Original Song" category. Though the singer-songwriter has made it abundantly clear that he will not be attending Radiohead's induction into the Rock and Roll Hall of Fame this Spring, he seems particularly excited about his potential inclusion in the Oscar nominations.
Photo: Getty Images