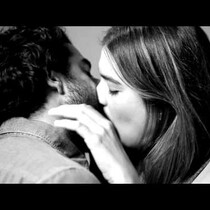 Posted March 12th, 2014 @ 6:06am
20 strangers were asked to kiss for the first time. This video has been viewed more than 20 million times in just 2 days.
Turns out it is an ad for Wren Studio's Fall 2014 collection and the people involved are models. Not sure whether they knew each other or not but still makes you think...
Would you smooch a stranger or stranger danger?
)