Charlene Ellet was caught shoplifting at the Walmart in Porter, Texas.

Her (half) brother, Cameron Beck, came looking for her, and that's when the cops found a burnt light bulb and cut pen with traces of crystal meth in their car.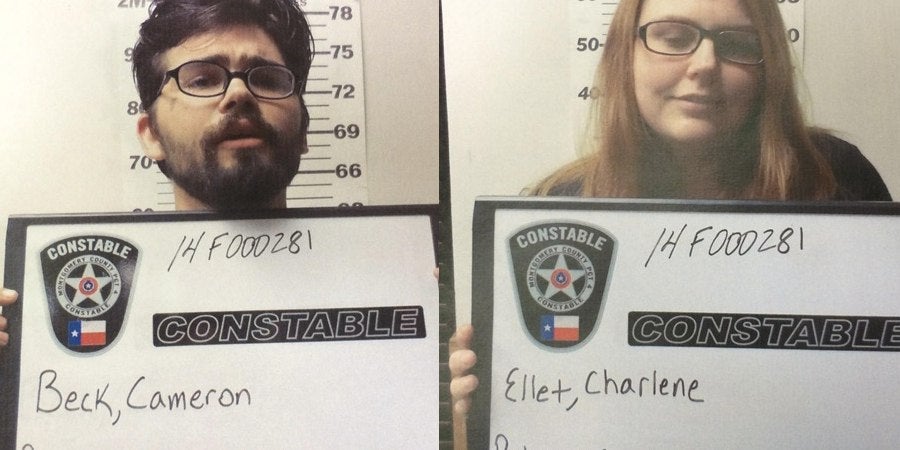 At this point, they're both carted off to jail. Then this happens:
Police placed Ellet and Beck in adjoining cells, and while they were filing the booking reports, the two began "kissing each other on the lips through the bars."
After double-checking that they heard that whole "brother and sister" thing correctly, deputies questioned Ellet separately. She admitted to a sexual relationship with her brother that started when he was released from jail in November—although she insisted they had different fathers.
She said the two had been living in a motel with her 2-year-old twin daughters, and they put up a partition or went into the bathroom so the babies wouldn't see them having sex. (Gawker)

I've lived in West Michigan for over 15 years and am proud to call Beer City home.
I was born in Cincinnati & grew up in Detroit. This fun fact has haunted me throughout my life as I am both a Lions & Bengals fan.
I'm a big fan of Kendrick Lamar, Foxy Shazam, Common, Eminem, Kid Rock, Drake, Lupe Fiasco, and 1980s Michael Jackson.
I believe local beers can save the world, find out more: michiganbrewersguild.org/
Click HERE to friend me on facebook & click HERE to follow on Twitter!